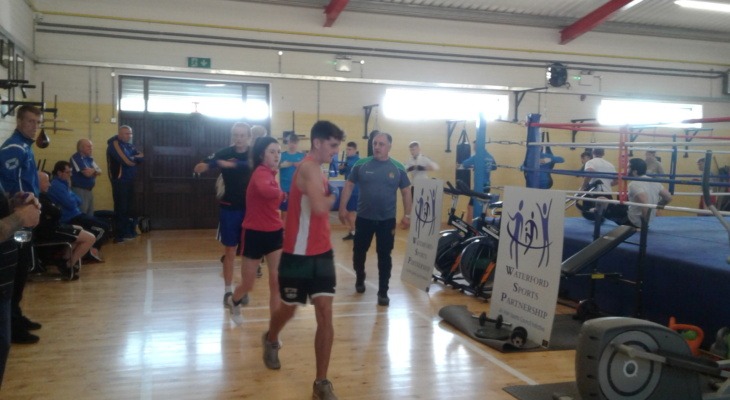 Boxing Coaches Workshop
In partnership with the Munster Boxing Council, we organized a 2 hour workshop for Boxing Clubs from the Waterford/Tipperary County Boxing Board. Sixteen coaches from nine Boxing clubs attended the workshop, facilitated by Zuar Anita- Head Coach of the I.A.B.A High Performance Boxing Team. The aim of the workshop was to improve the standard of coaching amongst the clubs. Using 17 Boxers for demonstrations, Zuar delivered an excellent and formative workshop, focusing on the importance of footwork, punching technique and padwork.
Rugby Coaches Workshop
Munster Rugby Development Officer John O'Neill facilitated a coach's workshop for coaches who work with age-grade teams in Waterford City Rugby Club. The
theme of the session was 'Defence' and how to implement Defensive structures within training sessions.
The session was also observed by newly appointed WIT Munster Rugby Officer Rebecca O 'Reilly, whose role it is to development the game of Rugby in Waterford.
For further information please contact
Brian O'Neill on 0761 10 2583/086 0201219
or email: boneill@waterfordsportspartnership.ie.
---
Article Modified: November 13, 2018 1:13 pm
---